She is nothing alive and conscious.
As you wish.
She handed over the precious
container, vaporizing instantly.
He heard no screams of pain
when an old Moody Blues tune
came to mind.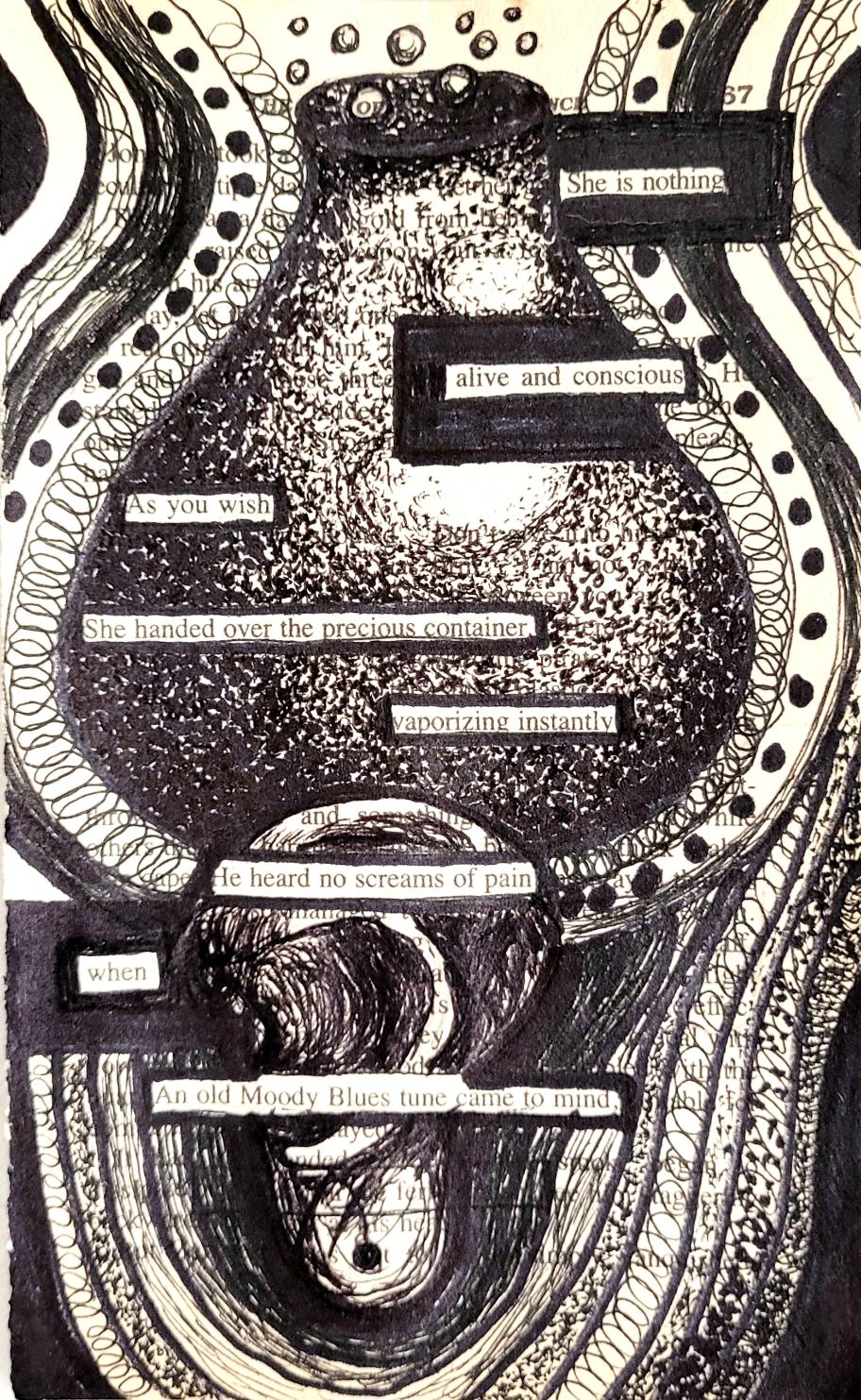 YOU'VE GOT A BIG HEART, HOWEVER FAINT
SLIDING EASILY THROUGH.
DOLPHINS VENTED THEIR SEA-GOIN' COMEDIANS.
OCEANIC VULGARITY.
MAYBE.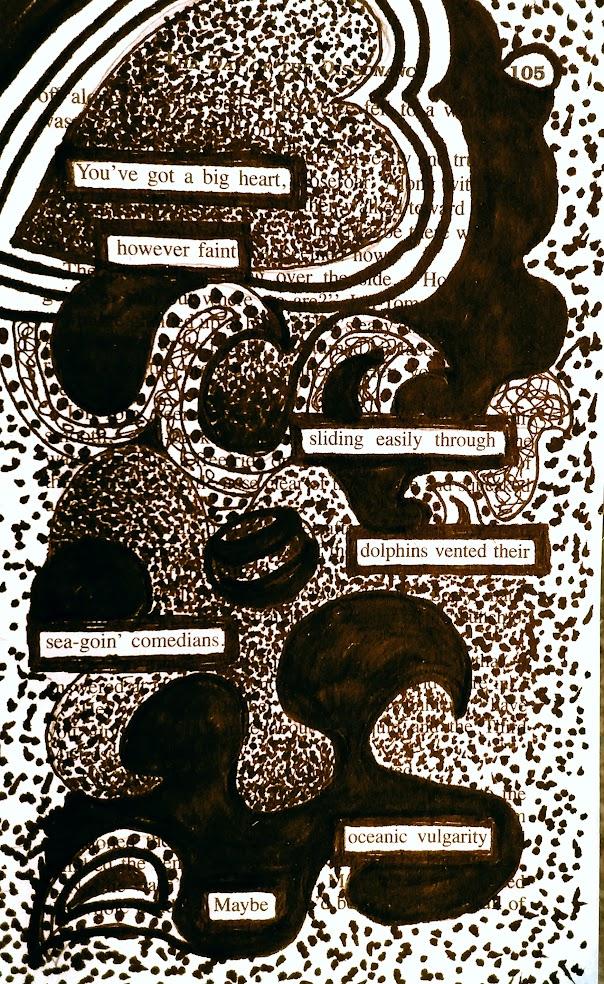 A blue snake creeping out of two dimensions,

putting in a good shift.

The door opens to the left, and

smeared over a disposable camera, a Porn Star.

He understands; a clidk of the brain, a slow dissolve.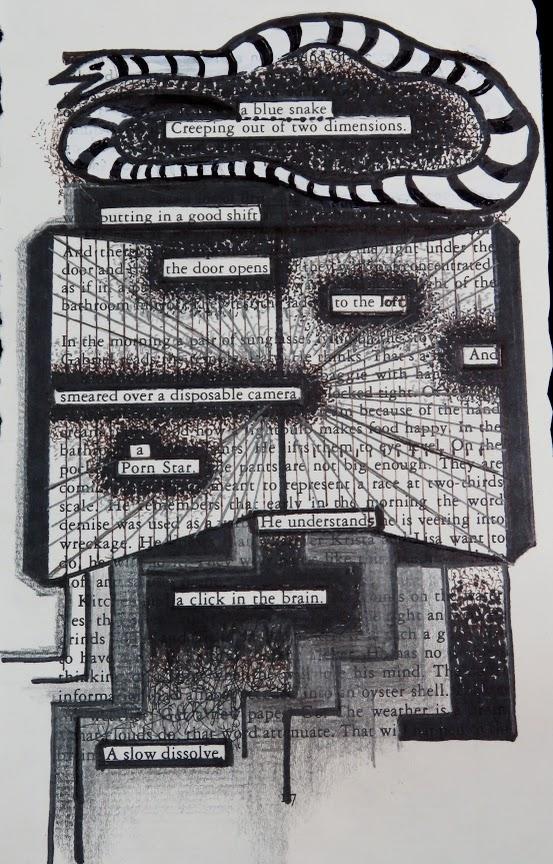 After an examination, she wheeled her back.
"I'll drive you Ms. Gold." She turned cold.
A monumental bulldog.
Suddenly, last night was clear.
The door flew open. He looked a trifle foolish.
She was standing in the doorway.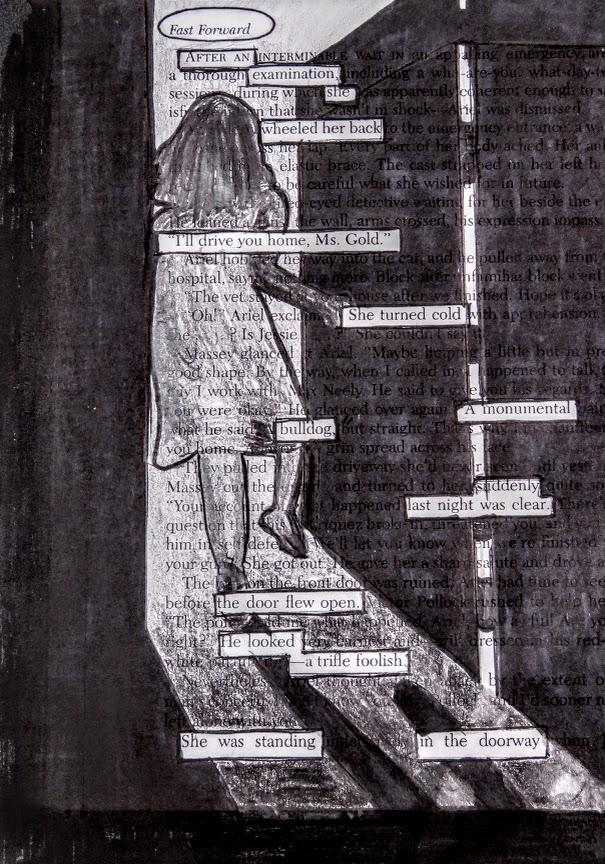 Cramped, there was less food.
Her attention was an idiot,
none of us were bad.
Cheeks red, they would pay for it.
She waited.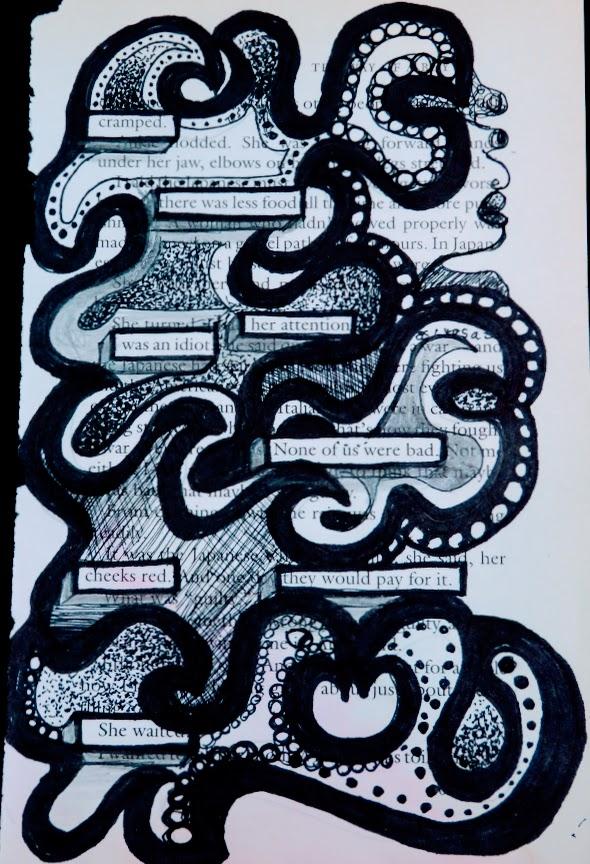 It'll just take a minute. They climbed the first hill.
A bellyfull of thunder working this area, but there's climbing to do.
A little worn, right quick.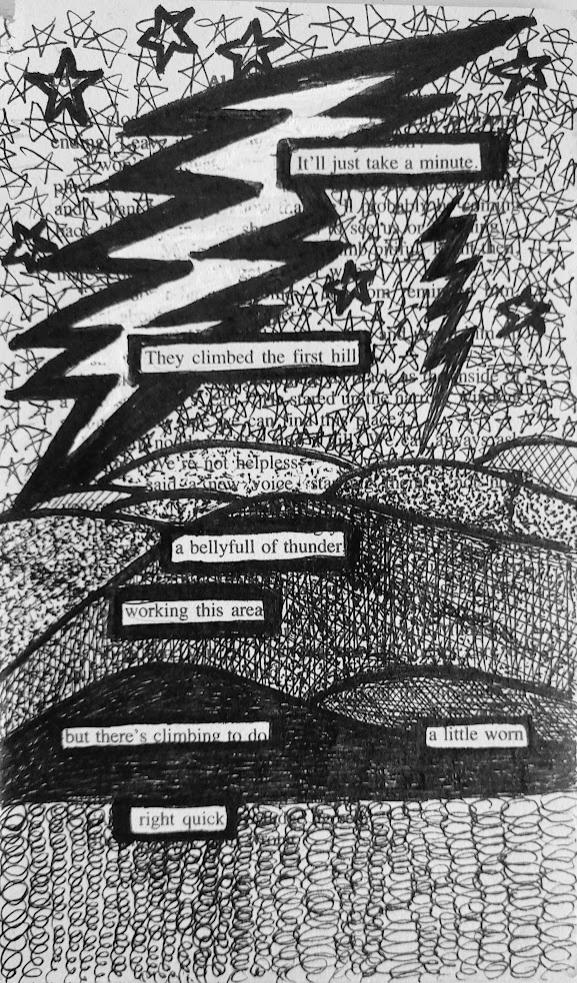 Perhaps he will grow bored, holding the precious medicine.
My insurance.
I took care to blur her simple mind.
Bid her wander down to the hot center of this mountain.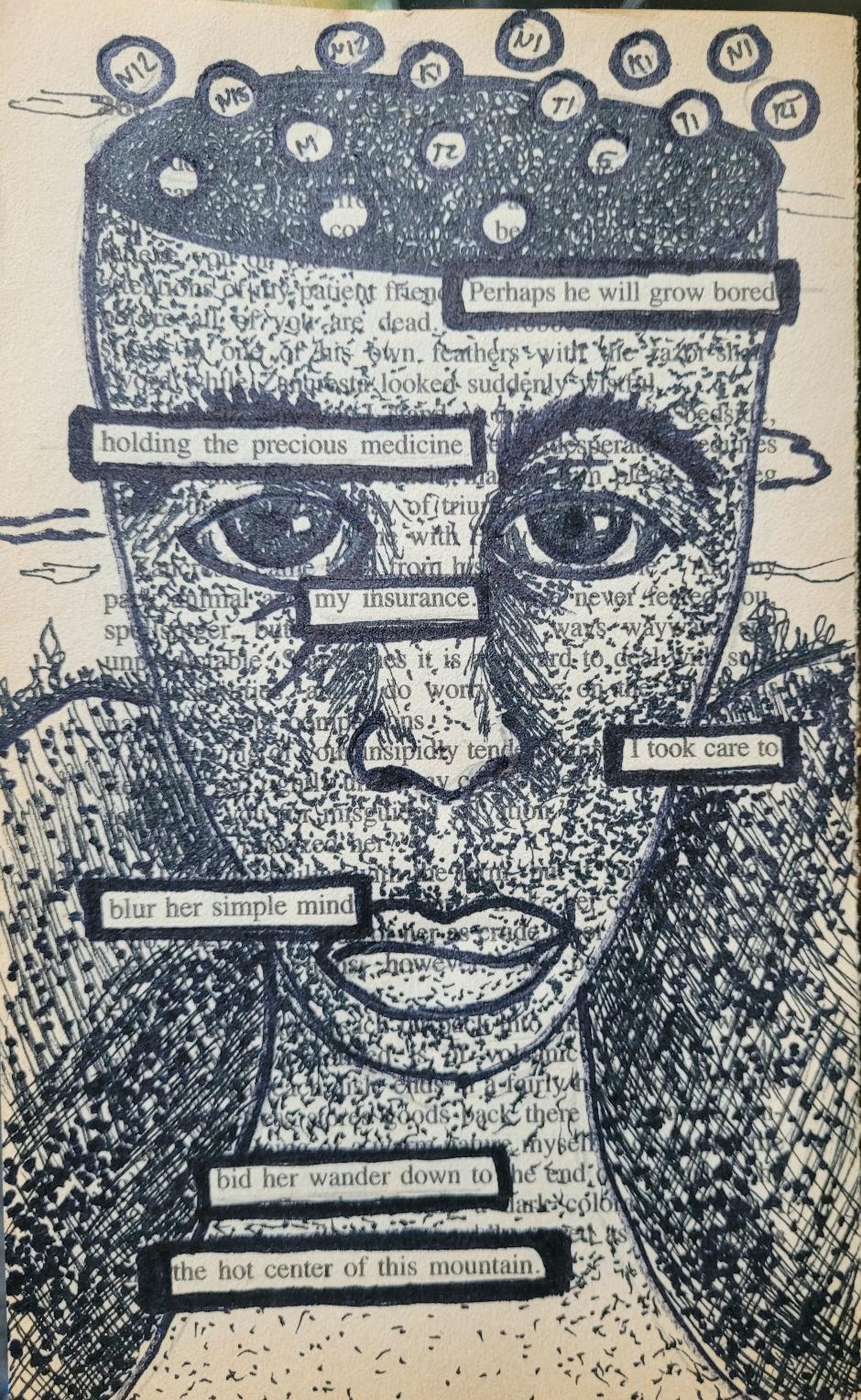 Things were very free for changing consciousness.
Thingsgot jumbled, I'd never meditated.
Trying to steel myself as a scared suburban kid,
would you rather have a camera or a gun?
He appeared to think for a moment.
We could, we could of taken the place.
Things were changing; got jumbled.
I'd meditated.
Steel myself as a scared suburban kid.
Would you rather have a camera or a gun?
He appeared to think for a moment:
tictoctictoctictoctictoctictoctictoctictoctictoc
They have been shot.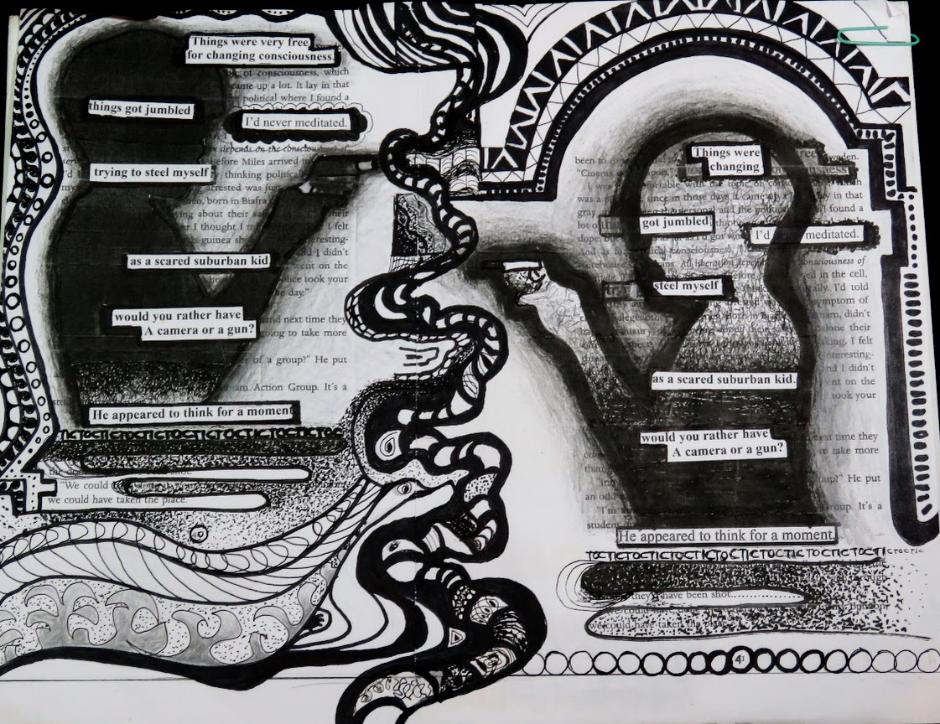 Sealing in the faces, two officers holding umbrellas responded.
My mother stayed to watch.
"Hurry! Hurry!" they said, "don't play."
I bequeath all, dear mother.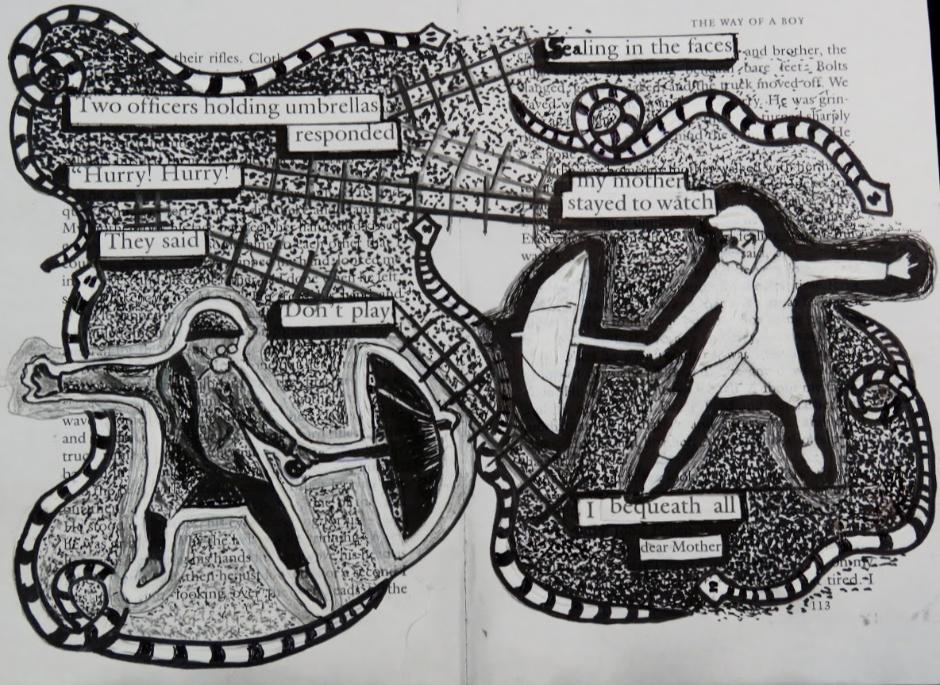 We rolled on the ground.
Dig, dig deep, deeper, back and forth, back and forth.
Wait.
Time passed hidden in mist. The burning tree quiet.
You lay down whistling, swelling and fading.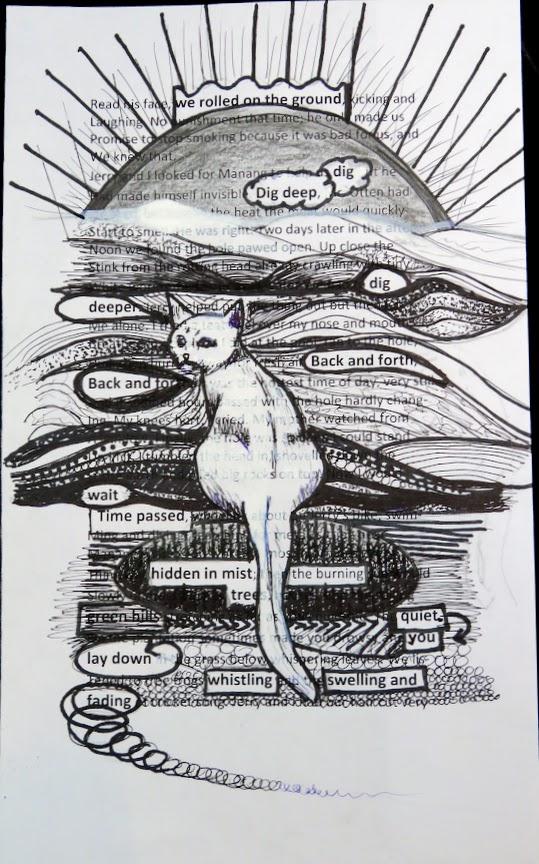 You've got a big heart, however faint, sliding easily through.
Dolphins vented their sea-goin' comedians, oceanic vulgarity.
Maybe.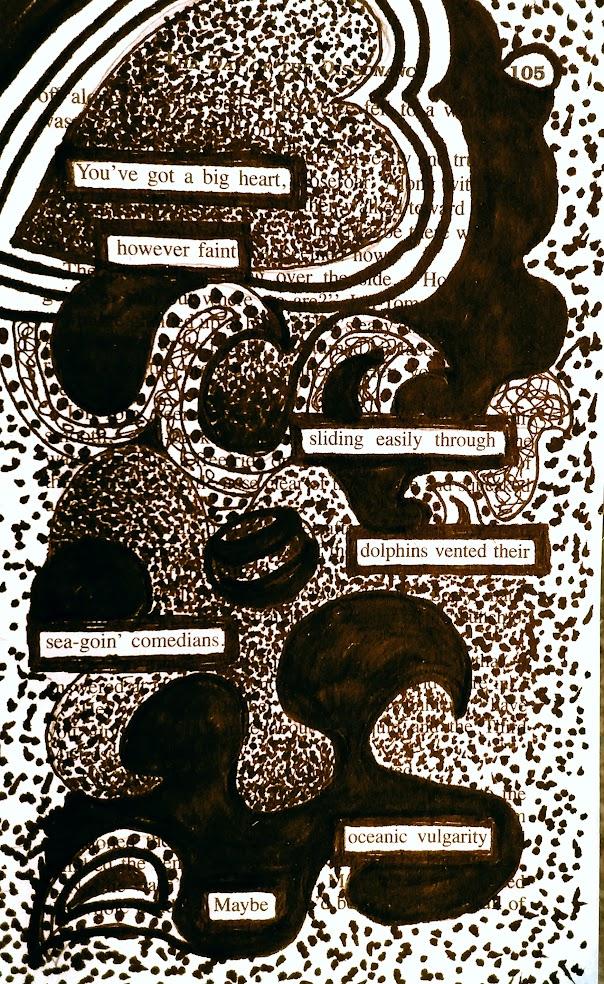 Beneath bare feet, two arms on my shoulder.
Imagine he belonged.
Dear mother and little brother, I feel tired.